A fully-functioning MGA rating, quoting, binding, business development, accounting, and policy administration system.

Automated Workflows
OMS' pre-built policy submission workflows record data for rating and flexible quoting based on the best carrier for a policy.
Automatically evaluate underwriting and carrier clearance information with the OMS rules engine. Define underwriting processing or transmission to the carrier for review and acceptance.

Reporting & Analytics
OMS' feature-rich reporting module provides users with data dashboards and a wide variety of standardized reports to make informed and timely decisions.
A fully configurable module for all management, regulatory, financial, operational, statistical and marketing reports.

Full Billing & General Ledger
OMS' integrated Billing module is configured to create and maintain billing plans that match the components of your policy premium.
Providing full account support, including defining invoicing for direct or broker-billed options and transactions (i.e. dues, fees, taxes, and miscellaneous items).
Intelligent Policy Submission
OMS' secure web portal allows your agents to enter prospective accounts, exposures, coverages and limit information for an immediate quote.
Underwriting information is evaluated by the OMS rules engine for review and acceptance. Once bound, the system performs re-rating, changes in exposures and resulting billing plans, financial transaction management, renewals and cancellation management.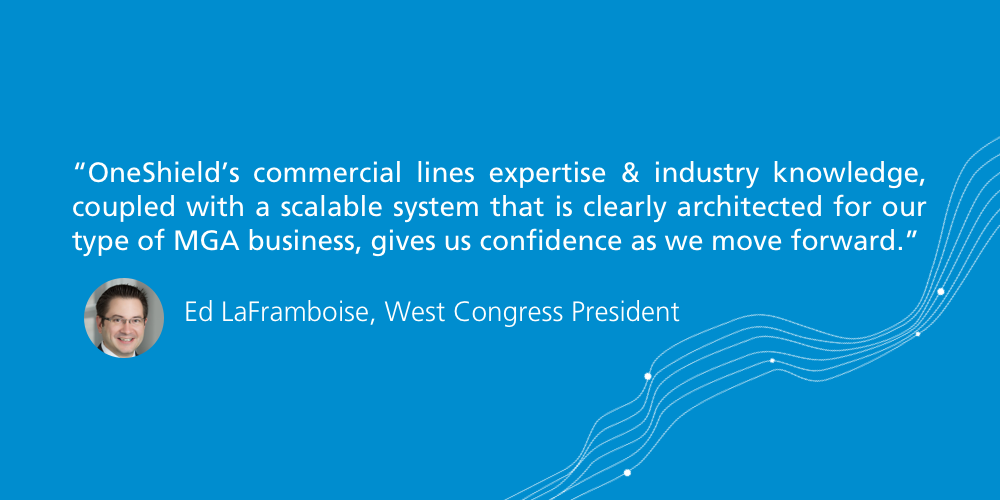 Full Control
"We needed a solution which would allow our group participants to have full control over the underwriting, quoting and binding process"
Speed to Market
"With OneShield's policy management capabilities, RubiQon is able to get our new cyber insurance solutions to market quickly"
All-in-One SaaS
Newly launched MGA knew leveraging a cloud-based As a Service platform would allow the company to ramp up product rapidly.