InsureTech Summit Webinar Series -
Closing the Gaps: Expanding Your Technology Ecosystem
Taking the right strategic approach to ecosystems, every forward-looking insurer – including smaller carriers, regional players, and startup MGAs – can compete effectively with yesterday's market leaders. The insurance marketplace demonstrates new creativity in leveraging third-party applications to enhance the carrier's role in protecting and enhancing the end-to-end customer service experience and advance its distribution channels to succeed.
Watch this video featuring Kim Cook, VP of Alliances at OneShield, for a dynamic discussion of ecosystem strategies, partnership models, and infrastructure needs to collaborate with innovative and emerging technology for a competitive advantage.
You will learn:
How integral a flexible core system is in building a fully integrated offering that supports future innovation.

How the role of the digital platform plays a critical role in creating a unique market advantage for carriers of all sizes.

How digital leaders integrate ecosystem partners to engage customers, extend distribution and develop new business models.

How nimble players get to market faster and offer leading capabilities to enhance the way they service their customers.

Mission-critical APIs for success in 2022 and beyond – AI & machine learning, data, distribution, risk evaluation, and more.
Download the recorded webinar for some insights from OneShield.
About the speaker: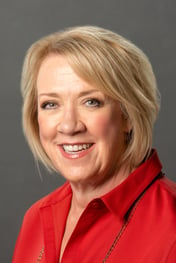 Kim Cook leads strategy and implementation for OneShield's robust partner ecosystem. Kim brings extensive expertise in insurance technology solutions, most recently leading the US Insurance Practice for Nagarro Objectiva. Kim is expanding and growing our partner network to enhance our products' viability, assist our delivery cadence and augment our technology stack, thus providing OneShield's customers with a comprehensive end-to-end solution.